In support of the recent release of 2D, 3D seismic and well data located over Poole Bay, UKOGL have made available for download a selected set of data located offshore to the southwest of the Isle of Wight which provides greater coverage to tie this newly designated landward area to eastern onshore data. 11 of the 37 lines in the OX98-90 survey run onshore to enable seamless interpretation from onshore to offshore. The data set includes reprocessed 2D versions not available in the UK National Data Repository (NDR).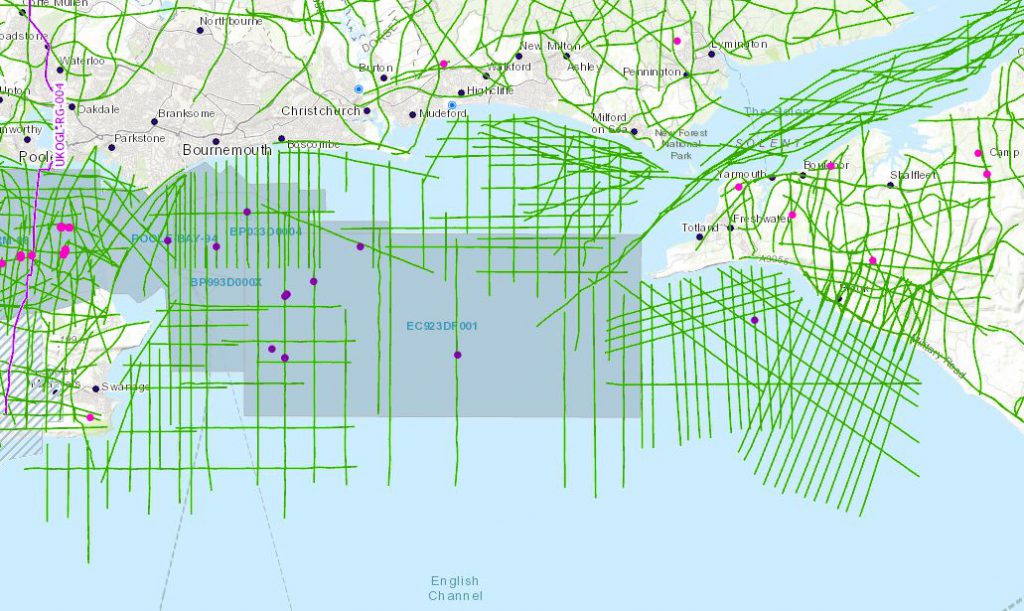 Instructions on how to access this data can be accessed via the Poole Bay Blog post here.
The intention of this exercise is to make it easier for interested parties to study this key area of British Geology. Additional offshore 2D data is available from the NDR but coordinates will need to be transformed to OSGB to match.