Activities
The UK Onshore Geophysical Library (UKOGL) was established in 1994 to manage the archive and official release of 2D and 3D seismic data recorded over landward areas of the UK. It is a self-sustaining independent charity which receives no funding from Government.
At the time the Library was set up these data were dispersed, held on deteriorating media and were in real danger of being lost to the nation. The Library was founded to ensure that this resource was located, recovered, reconciled and saved for the national archive.
Working with the Oil & Gas Authority (OGA) the Library operates as a registered charity, funded by revenues raised from data sales and donations, with the continued long term objective of bringing all available UK onshore seismic data into secure archival storage, while providing support, information and open access to its archives for all interested parties.
Following the effective completion of the primary seismic archive, UKOGL has sought to expand the resources that it offers, including the provision of Industry and Governmental onshore reports. Please see the UKOGL Archives tab for further information.
The Library also invests in the next generation of geoscientiests, providing direct funding for related graduate and teacher training schemes, educational websites, talks and special events.
Structure
UKOGL itself has no permanent members of staff. The activities and policies of the Library are overseen by a Board of Trustees selected to represent the interests of both industry and academia. The Board meets at quarterly intervals throughout the year to review activity and formulate new initiatives.
Board Of Trustees
Dr Malcolm Butler – Chairman
Mr Mark Abbott – Egdon Resources
Mr Graham Heard – formerly Northern Petroleum
Mr Eric King – UK Onshore Consultant
Mr Robin McKie – formerly IGas Energy
Mr Chris Pullan – UK Onshore Consultant
Dr Gary Kirby – formerly British Geological Survey
Dr Dorothy Satterfield – University of Derby
Mr Nigel Smith – formerly British Geological Survey
OGA liaison is provided by Ms Toni Harvey
Lynx Information Systems Ltd have been contracted by UKOGL to provide the technical management, archiving, data retrieval, sales and day-to-day administration of the Library. Lynx report directly to the Trustees, ensuring that the polices of the Board are fully implemented.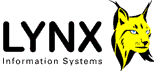 General Notice

Neither the Crown nor the UK Onshore Geophysical Library will be liable in contract or in tort for any loss, damage, expense or injury of any nature, whether or not such matter amounts to a fundamental breach of a fundamental contractual term, suffered by the User of this Site or any other party as a result of the use of or reliance on any of the Data or of any errors or omissions in the Data as presented on this Site
Whilst information has been supplied on a best effort, UKOGL and its associated data providers does not warrant for an error free site and further, does not make warranty as to the accuracy of any data or information contained in, or provided through the Site