IN ANOTHER MAJOR STEP FORWARD IN THE PROVISION OF ONSHORE DATA, UKOGL ANNOUNCES THE PROVISION OF LAS DATA FOR OIL & GAS WELLS
Following the release of UK Onshore oil & gas well composite logs via the UK Onshore Geophysical Library interactive map, UKOGL is pleased to announce the next stage of its initiative to provide simple free access to deep borehole information. UK onshore digital well data in LAS format can now be downloaded without charge. All wells with available LAS data can be filtered, selected and the data downloaded via the interactive map as part of UKOGL's ongoing project to make more onshore data freely available. As more LAS data become available the UKOGL map will be updated to display the increased onshore data coverage.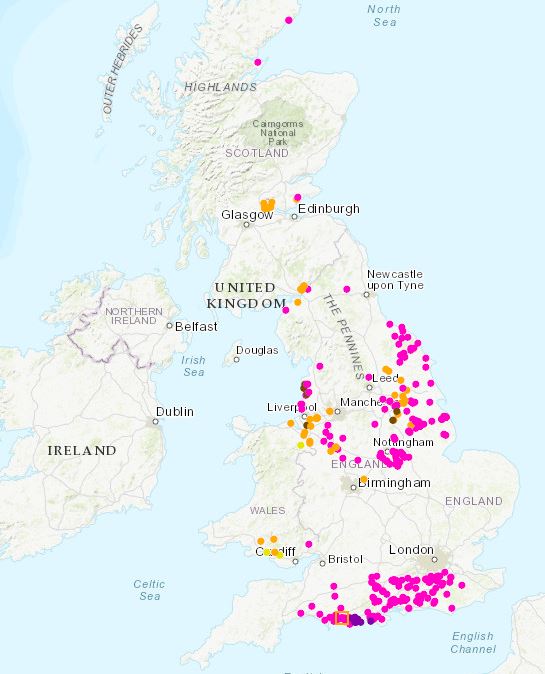 UKOGL Well LAS Data Coverage
The coverage of UK onshore wells with LAS data can be filtered and displayed separately to aid in data selection via the interactive map 'Contents Menu' selection tick boxes.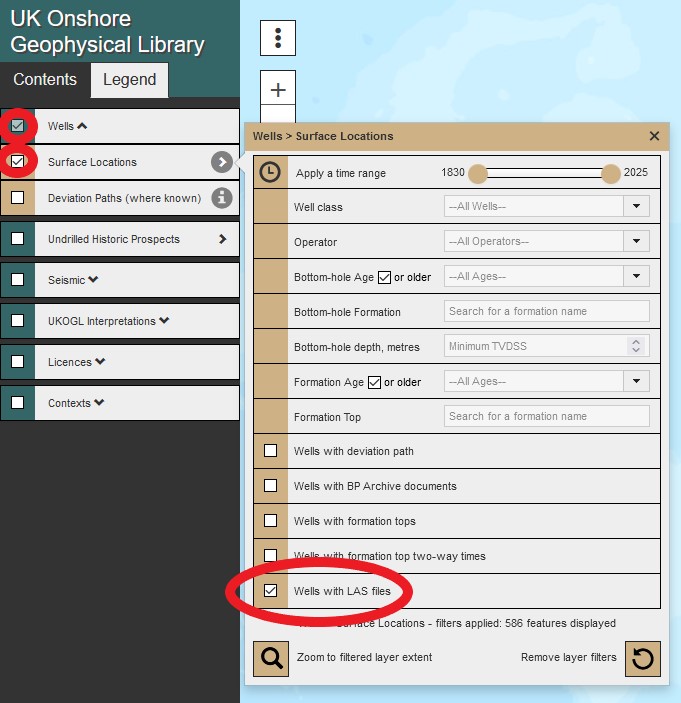 UKOGL Interactive Map 'Contents Menu'
From the 'Contents Menu' select: 'Wells' – 'Surface Locations' – 'Well with LAS' this will display the latest LAS data coverage.
The 'Legend Menu' provides details on the well type displayed, LAS data is available for conventional oil and gas exploration wells, as well as selected coal bed methane and shale gas wells.
From the displayed coverage zoom to a well over the area of interest and select the well spot.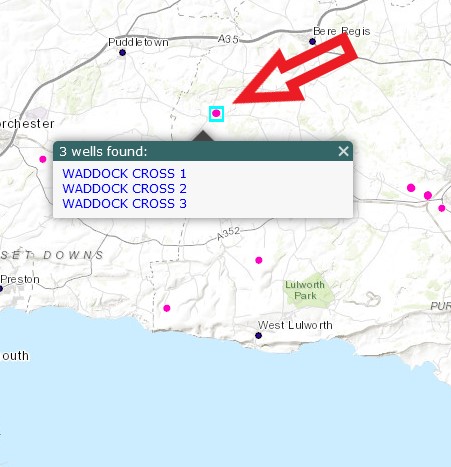 Well Spots With Available LAS Data
To access the LAS data select the 'Downloads' Tab from the information panel to display a list of available LAS files, complete with a summary of the included curves in each file.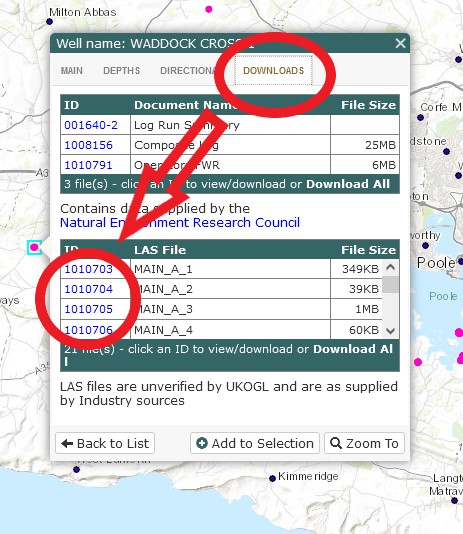 LAS Data Listing With Available Curves And File Sizes
To access the LAS data select the ID hyperlink that lists the curves in each available file, once selected the curves will be displayed as an ASCII text file.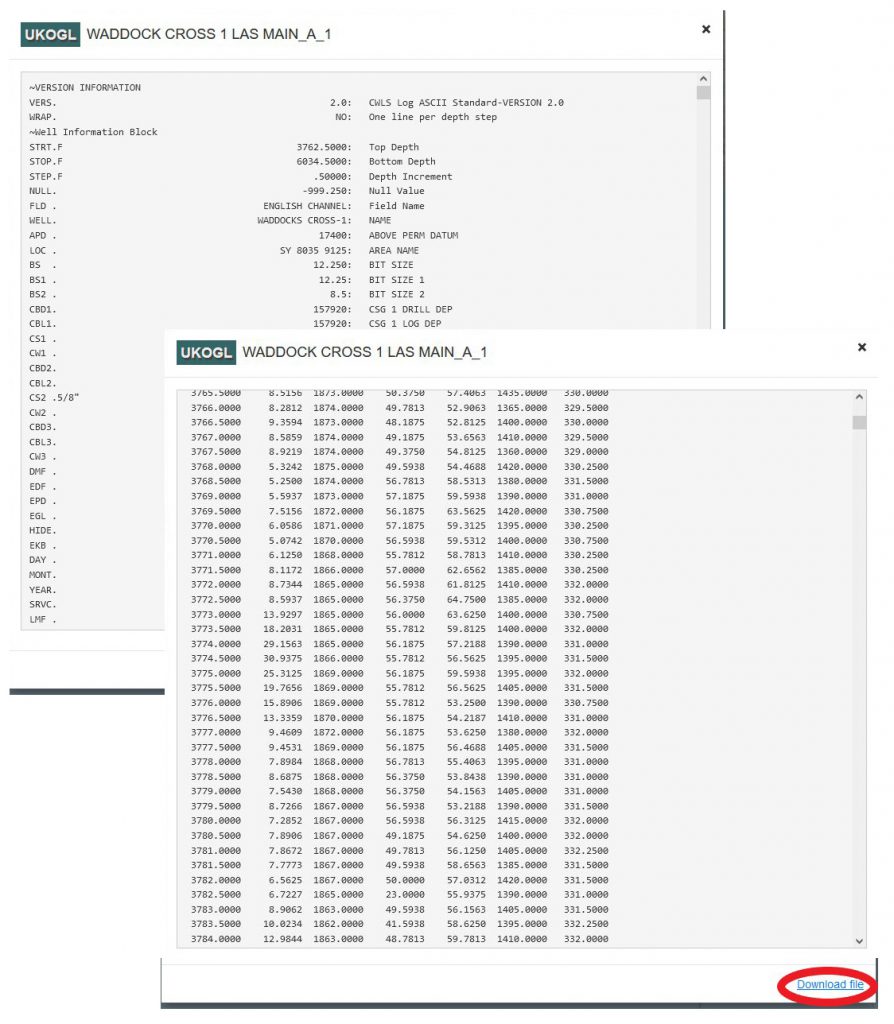 LAS File Data Display
To download the data select the 'Download file' hyperlink.
Please note that all LAS files are unverified by UKOGL and are 'as supplied' by industry sources.