The BP survey ( BP842DL027) recorded in 1984 has recently been added to the UKOGL archive. This survey consists of 25 2D seismic lines (totaling 288km in length) and consists of both Pre & Post stack data, SP navigation, scanned hard copy images and supporting acquisition data.
The survey is located in the Firth of Clyde but was recorded by BP over their Licence: PL262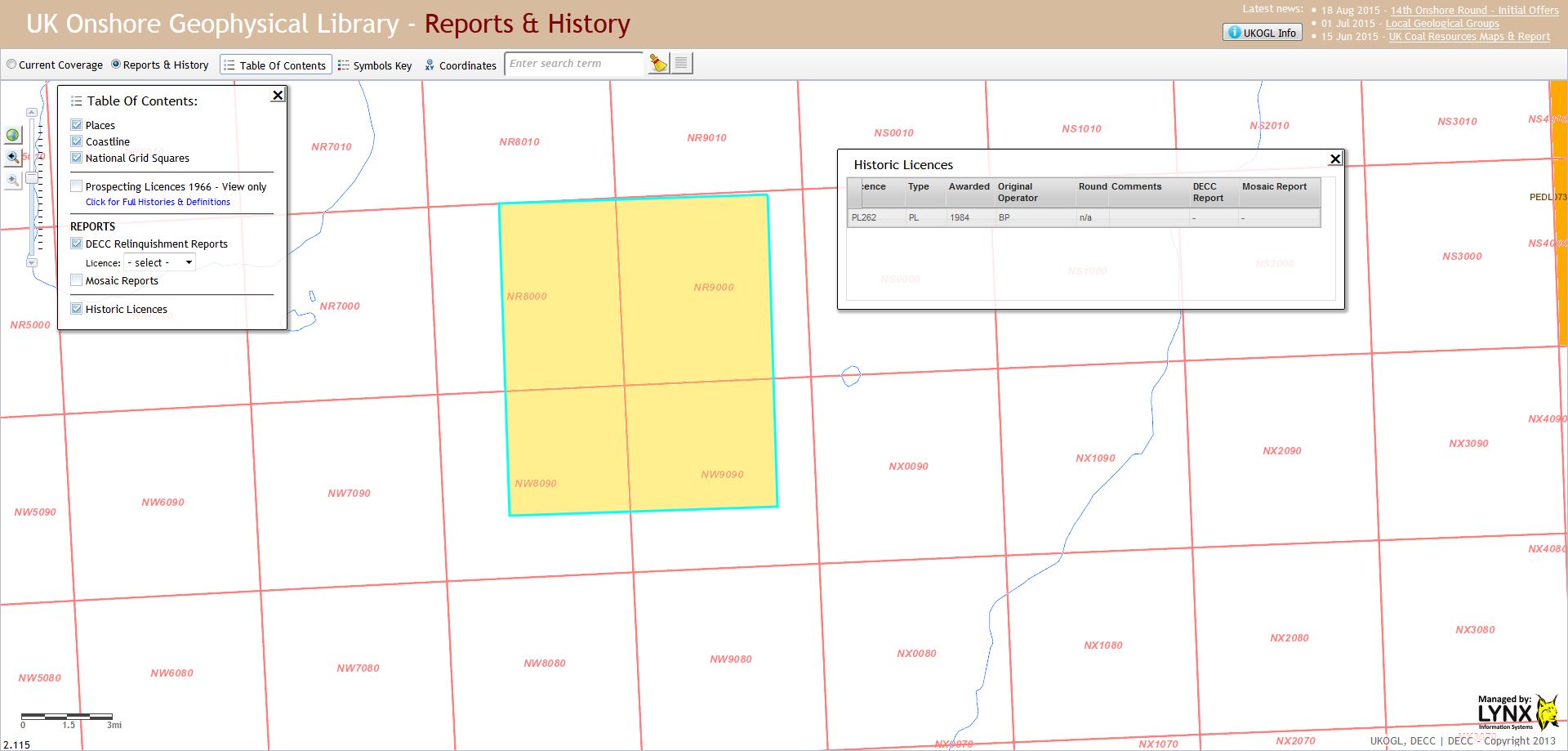 Location of the 1984 BP Licence PL262 in the Firth of Clyde.
For more information about this or any of the other surveys or data available from UKOGL, please contact us here