Well Layer Improvements and Two-Way Time Data Generation
UKOGL have improved the appearance and functionality of the Well Layer displayed on the interactive map, the expanded selection options include the ability to filter on the well category, wells that reach a certain depth and wells that penetrate certain formations.
In addition, a new functionality has been embedded as an option to generate estimated Two-Way Times (TWT) for wells that do not currently have TWT data available through the site.
The well category display, search, filter and selection options on the map can now be controlled via a single user selected 'drop-down' menu option, which combines both the old "Well" layer and the old "Additional Selected Boreholes" layer in to one layer that now removes the need to run the same query twice across the two data sets.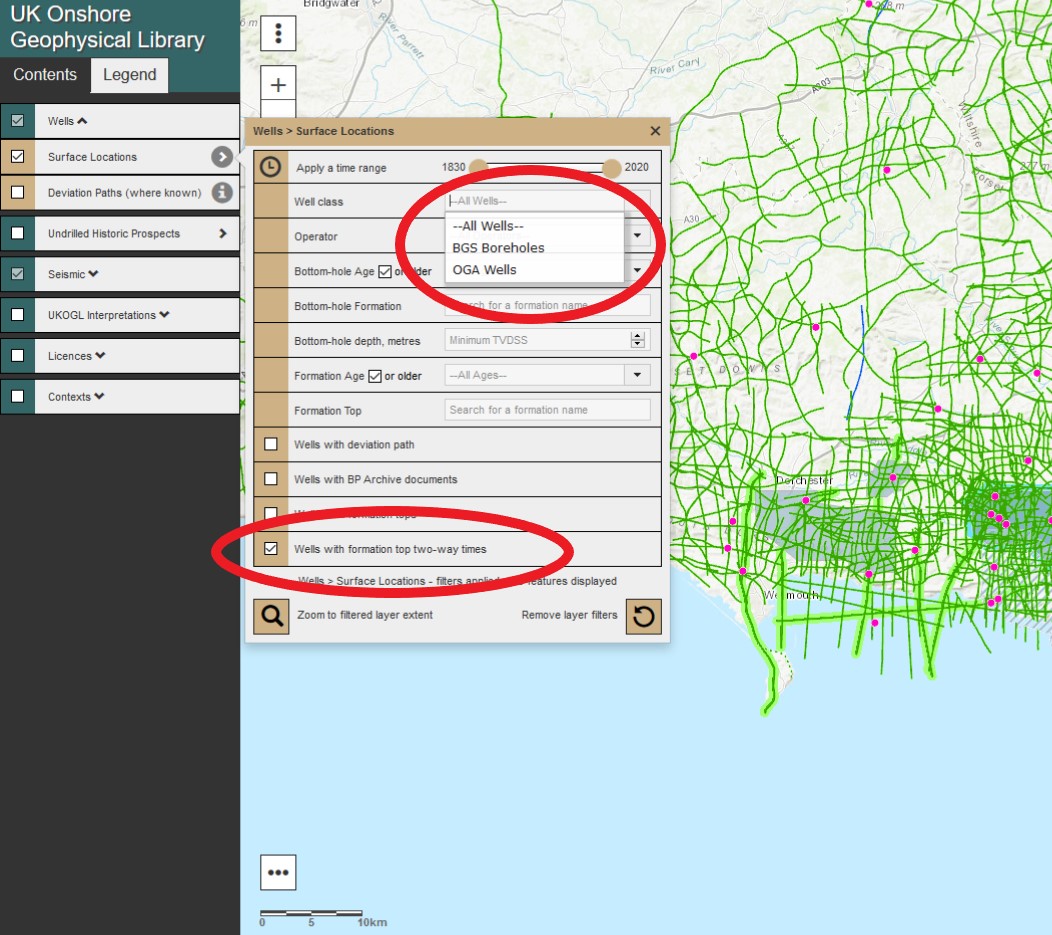 All wells with TWT data can now be filtered on the display via the menu to improve access to TWT information.
The UKOGL interactive web map now supports 'on the fly' generation of TWT data for wells that do not have TWT data currently available.
Using the mouse arrow select a well without TWT data then select the 'DEPTHS' – 'Well Tops – View' option to launch the well information page.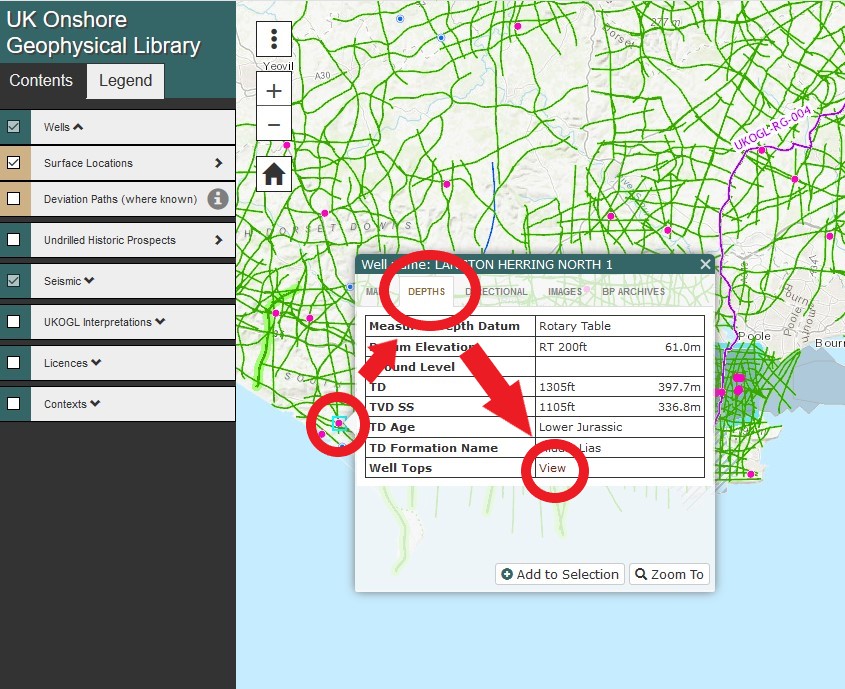 By selecting the 'Two-Way Times' option on the page a list of 'near-by wells' is generated that already have TWT data available. A buffer range can be used to limit the search radius of the donor wells available to the user.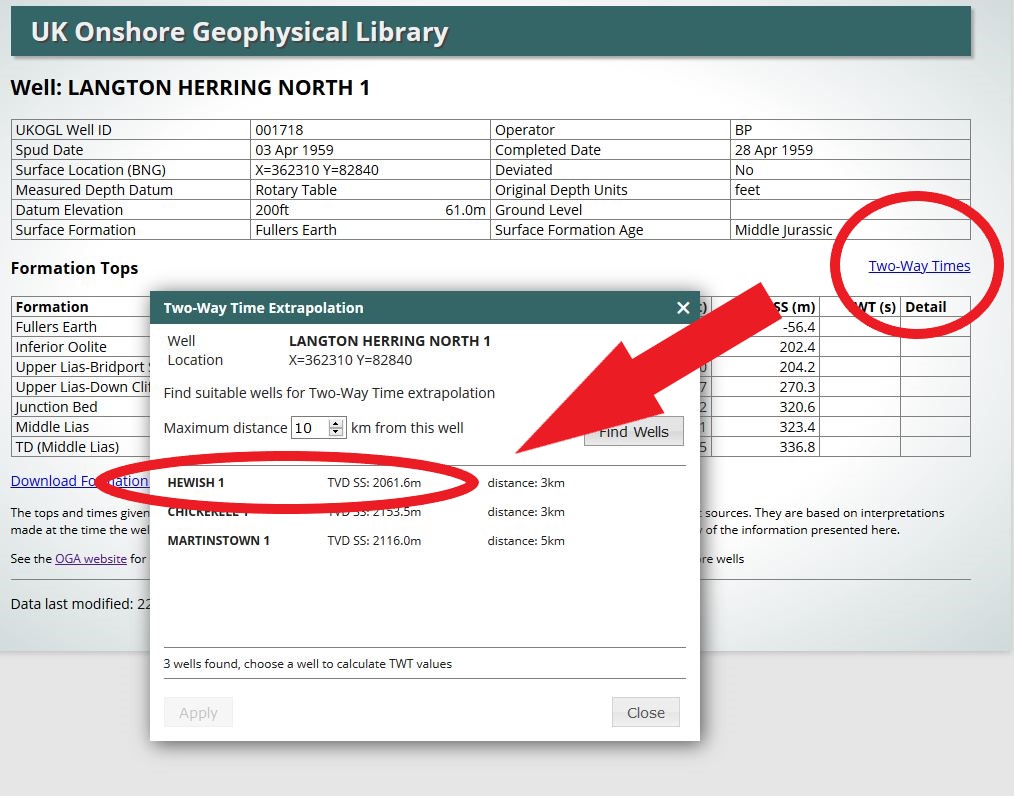 The TWT data is generated by extrapolating the TWT depths from the user selected well to the corresponding depth of the well that is currently without TWT data. Data is generated 'on the fly' each time a donor well is selected by the user.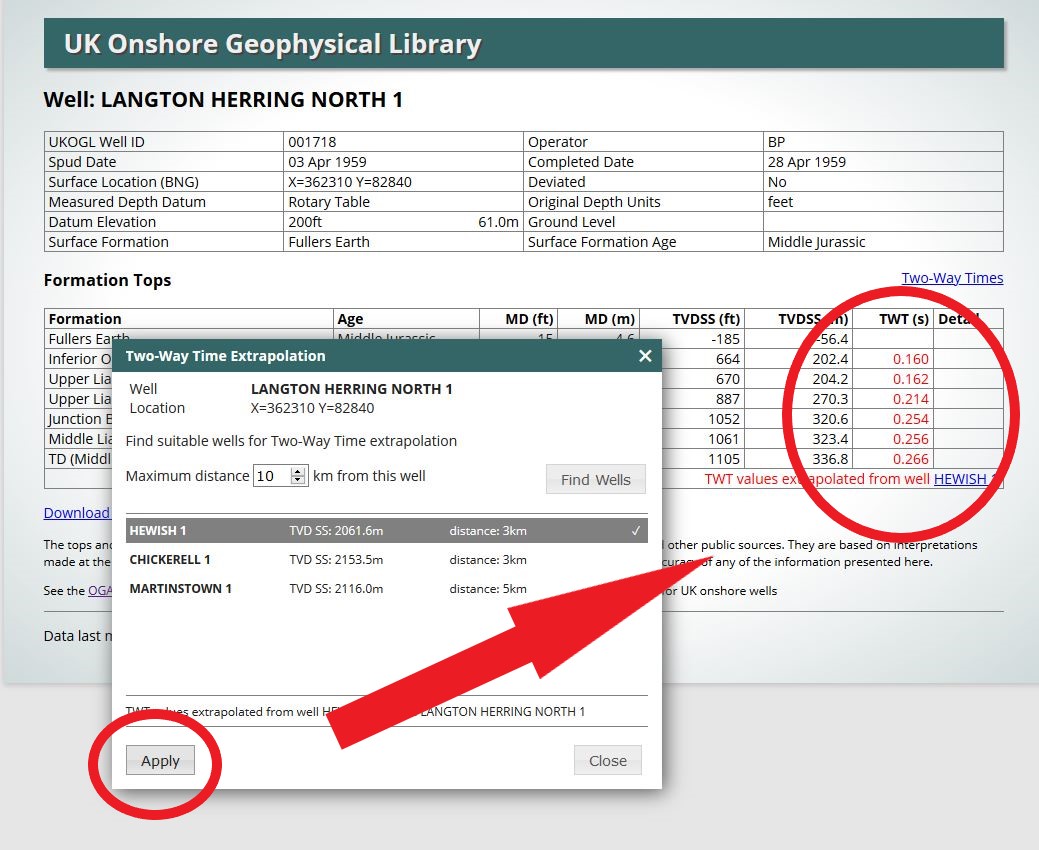 The newly generated TWT data can be downloaded from the UKOGL site as a spreadsheet document. Values generated by the Two-Way Time extrapolation function are not retained by UKOGL but they can be regenerated by the user if required again at a later date.
While a great effort has been made by UKOGL to accurately generate TWT data from extrapolated well depths, use of the generated values is always at the users own discretion.