Following on from the release of the OGA onshore seismic data
packages, Lynx Information Systems have updated the seismic viewer for the
Wytch Farm 3D seismic data in the Anglo Paris Basin data package.
The 3D Seismic data can now be viewed as a 'Cube' using iSeisview.
The new viewer is enabled by default and provides an interactive 3D cube perspective view of the survey, allowing zoom and rotation to view inline and crossline profiles from any angle, with a choice of display styles and scales.
You can try out the new 3D viewer here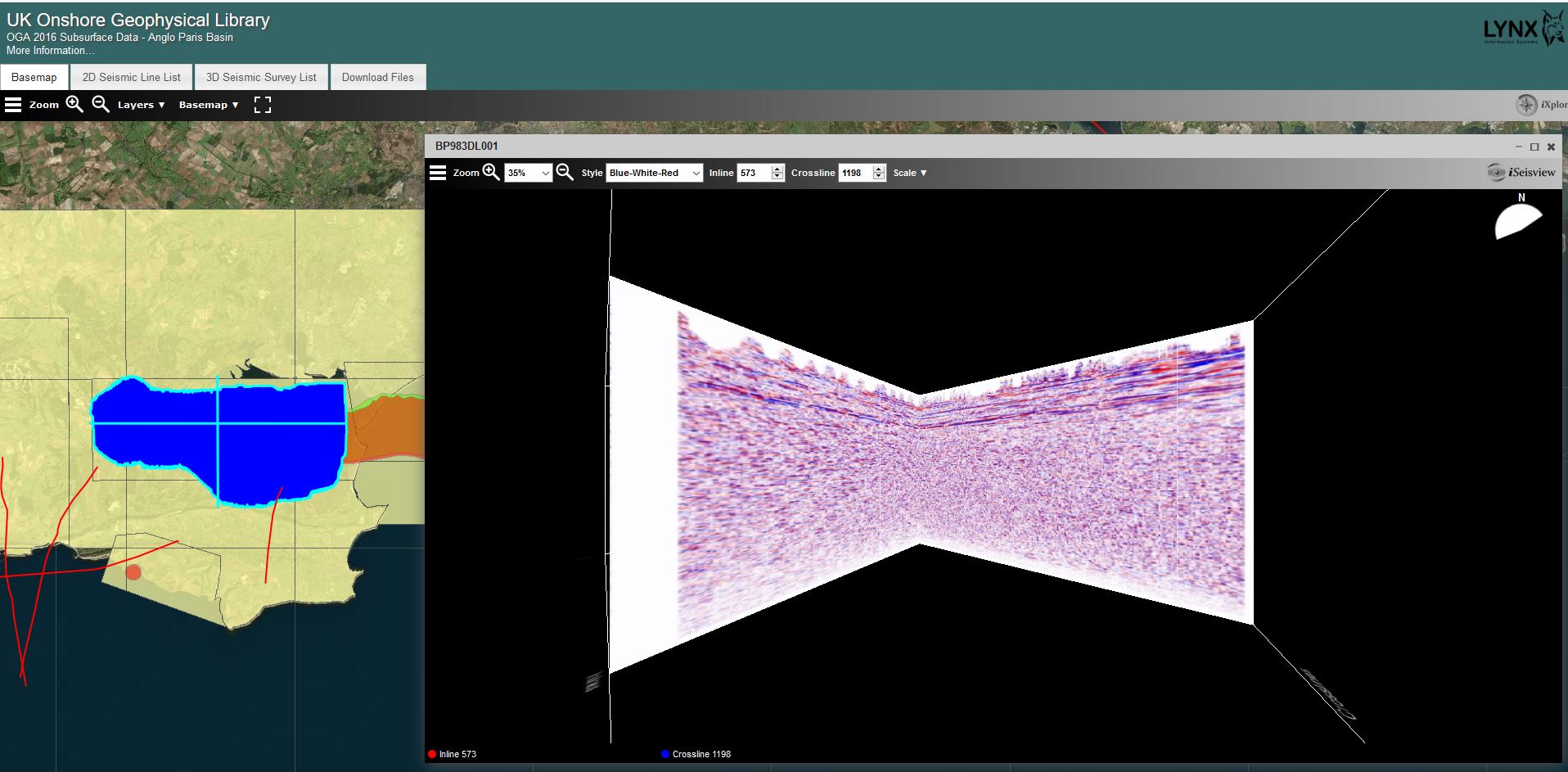 For more information about the Anglo Paris Basin data seismic data please contact UKOGL
If you have any questions about the viewer and its implementation then please contact Lynx.